Welcome to Barb Originals
A nationally recognized designer, teacher and lecturer, Barb has designed and constructed one of a kind garments using her label "Barb Originals" for over 30 years.
Click the SALE logo to see what's on "Special" today!

Click here to see the classes she will be teaching and where she and Joe will be next.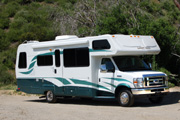 Barb travels the U.S. with her husband Joe, in their Lazy Daze RV,  sharing her expertise in using vintage linens, buttons, hankies, trimmings and more to create stylish, flattering and easy-to-make clothing and accessories.