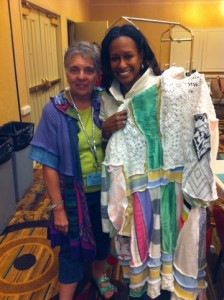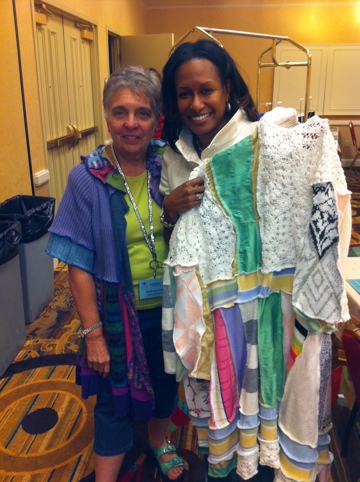 The class I chose to spend the day working on was The Dream Coat. This class was taught by Barb Callahan.
The class was described as: "It's green, it's fun and it's oh so great to wear!" When I read this I though wow I can make a coat in one day? Amazing. click here to see all the photos.
Much to my surprise when I arrived I found Barb wearing one of these fantastic coats.
Thanks Barb… SewFrugalandFashionable@gmail.com