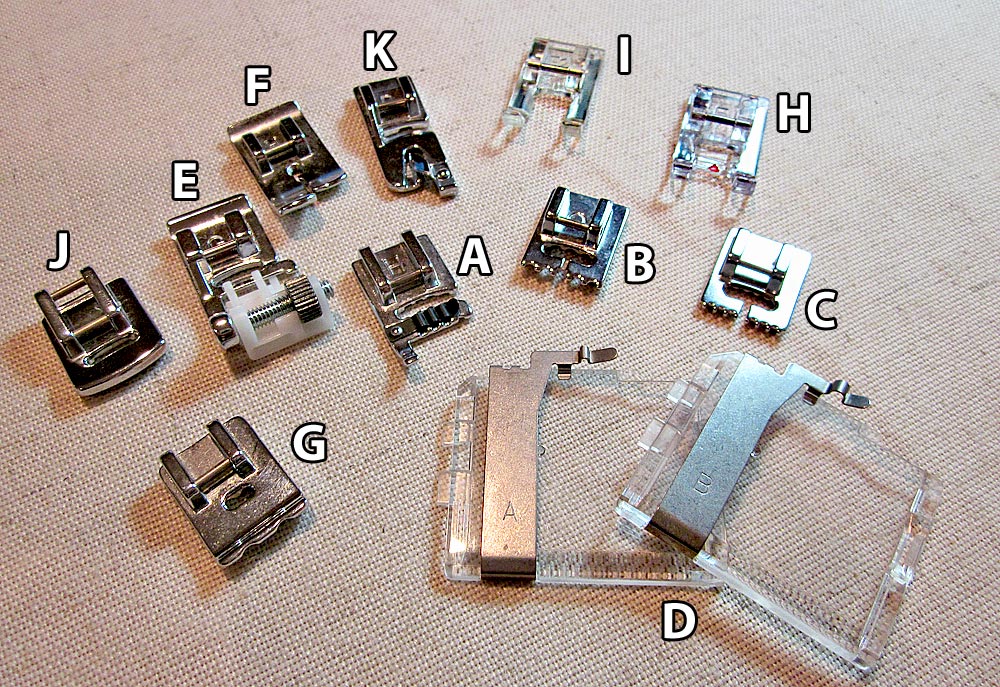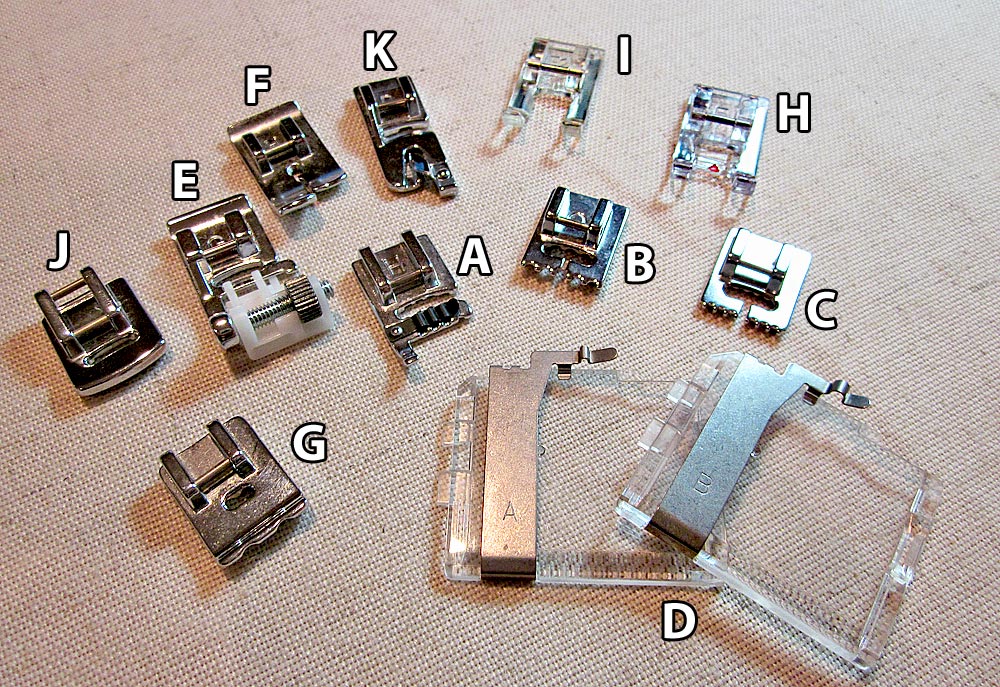 Six Techniques on Your Own Two Feet
Explore how much sewing help you can get from just two different machine accessory feet! You'll experience techniques to make your sewing faster and easier, with a more professional finished result. Sometimes you'll go beyond the original intention, using a foot designed for one thing to execute something else entirely. Leave with samples for future reference. In the Janome Studio sponsored by Ashby Sewing Machine Co.
Thursday, March 09, 2017 -10:30 AM-12:00 PM – click here to sign up for class
Easy Embellishments
How many ideas can you absorb in just one hour? See easy, fast and versatile embellishments appropriate for a wide range of projects – garments, accessories like totes and hats, quilts, home décor items and more. Explore applique on fabrics including linen, fleece and wool, dimensional flowers made from a variety of materials, hand stitching, ribbonwork, hand and machine embroidery, serger effects and much, much more. Whether the finishing touch or starting inspiration, these easy embellishments reflect some of your own personality in every project you create.
Thursday, March 09, 2017 – 4:00 PM-5:00 PM – click here to sign up for class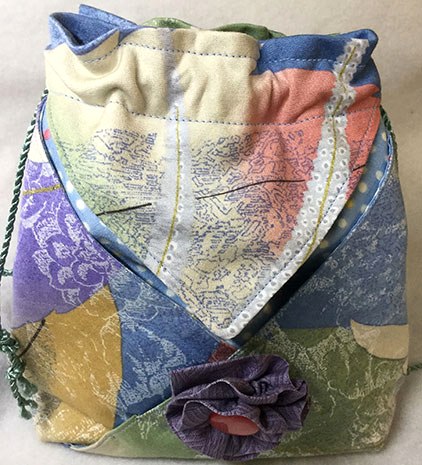 Folded Fabric Fun: An Artful Bag
Adapt folding ideas from the Japanese art of Origami to making a bag. Create yours using two different quilting cottons and two gathered fabric flowers, each embellished with one of Barb's vintage buttons. The finished bag features a single main compartment and several outside pockets. Your pattern includes the smaller bag (to make in class) and another larger tote using the same folding technique. Interesting to create and to carry, your class bag is ideal as a jewelry case or project organizer, and you'll want to begin using it immediately!
Thursday, March 09, 2017 – 6:00 PM-8:00 PM – Click here to sign up for class
Artful Bags with Flare
As a pallet for creativity, bags, purses, clutches and totes offer tons of potential. Barb's latest collection incorporates a new group of closures, construction techniques and embellishments. She's gone wild with embellishments, too, truth be told! Explore using unusual upcycled elements as well, to create one-of-a kind bags yourself.
Friday, March 10, 2017 – 2:30 PM-3:30 PM – Click here to sign up for class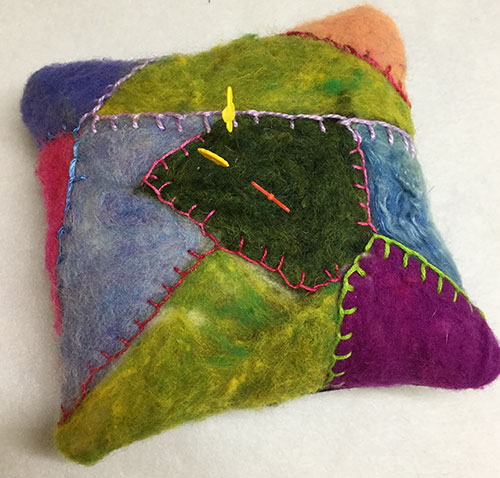 The Creative Pin Cushion: Beyond the Seams
Barb has combined three techniques in this wonderfully creative project: needle felting, crazy quilting and simple embroidery. During class you'll have fun with the art of needle felting to begin. Follow that with learning the hand-embroidery stitch that delivers dimensional pop as you complete the detailed pincushion top. Take home the wool backing and directions (and all Barb's helpful hints) to complete the balance at home on your sewing machine. It's a fun, relaxing way to learn a few new techniques and get a nice sewing room accessory in the process!
Friday, March 10, 2017 6:00 PM-8:00 PM – Click here to sign up for class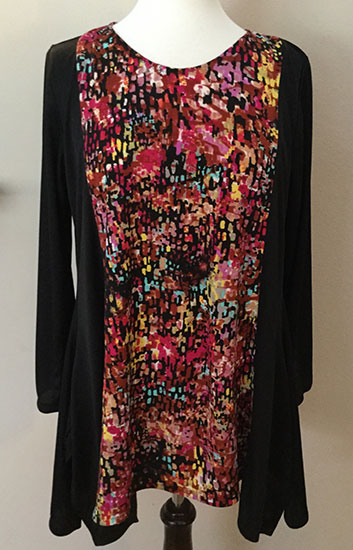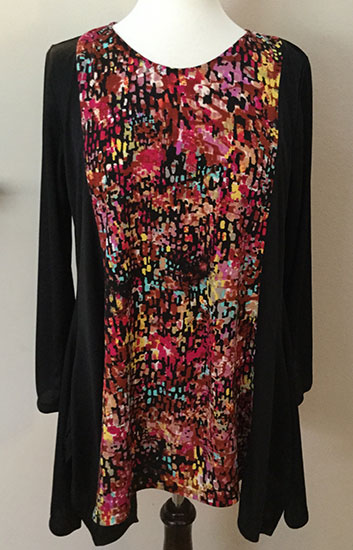 Sewing Knits 
Learn how Barb tames stretchy knits when she doesn't have her serger handy! See everything from cutting your pattern pieces out to piecing them together on the sewing machine. Experience the proper needles, feet and stitches as you learn to sew seams, hems, necklines and armholes. Leave with a notebook of samples to use as a reference.
Saturday, March 11, 2017 8:30 AM-10:00 AM – Class is FULL
My Favorite Way to Applique
Barb uses appliqué to embellish garments, bags and so much more. Explore her methods as you learn to execute wonderful appliqué on a range of fabrics including cotton, silk, wool and vintage textiles, all the while maintaining the soft hand of the fabric. Essential to good results are the use of proper threads, needles and fusibles, along with the incorporation of beautiful machine decorative stitches. Learn to achieve a hand stitched look by machine and Barb's technique for 3D applique with wool as you finish a small flower in class.
Saturday, March 11, 2017 10:30 AM-12:00 PM – click here to sign up for class